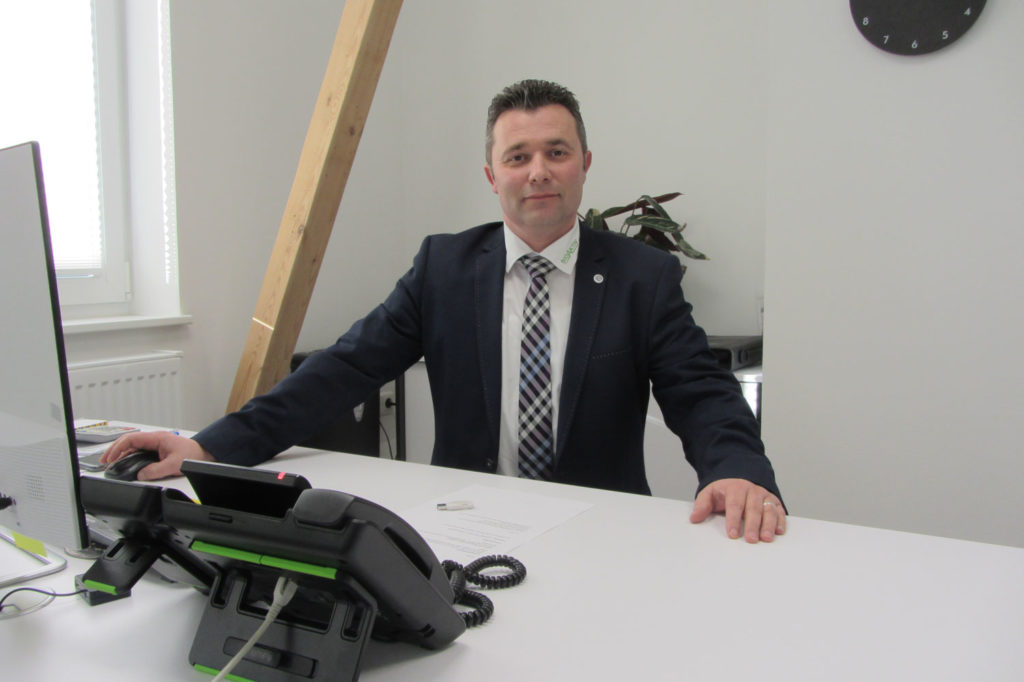 Dr. Filip Bertier
General Manager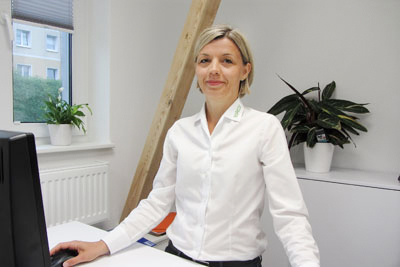 Doreen Kahnt
Sales foreign countries / Office Management
Aurelien Perrier
Key Account Manager Export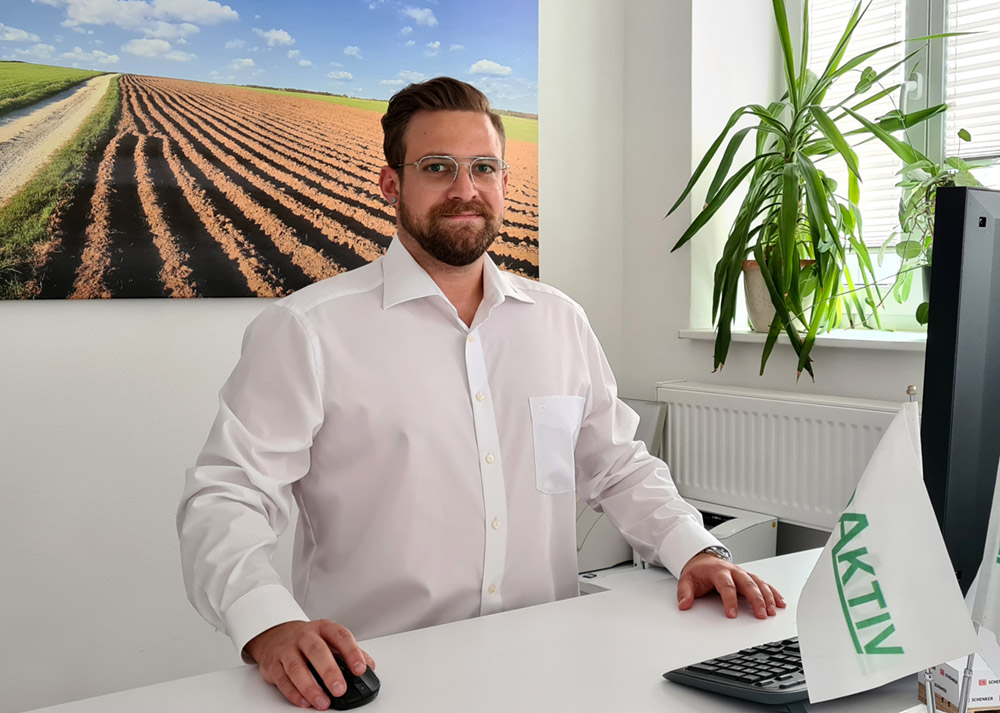 Timo Neubauer
Key Account Manager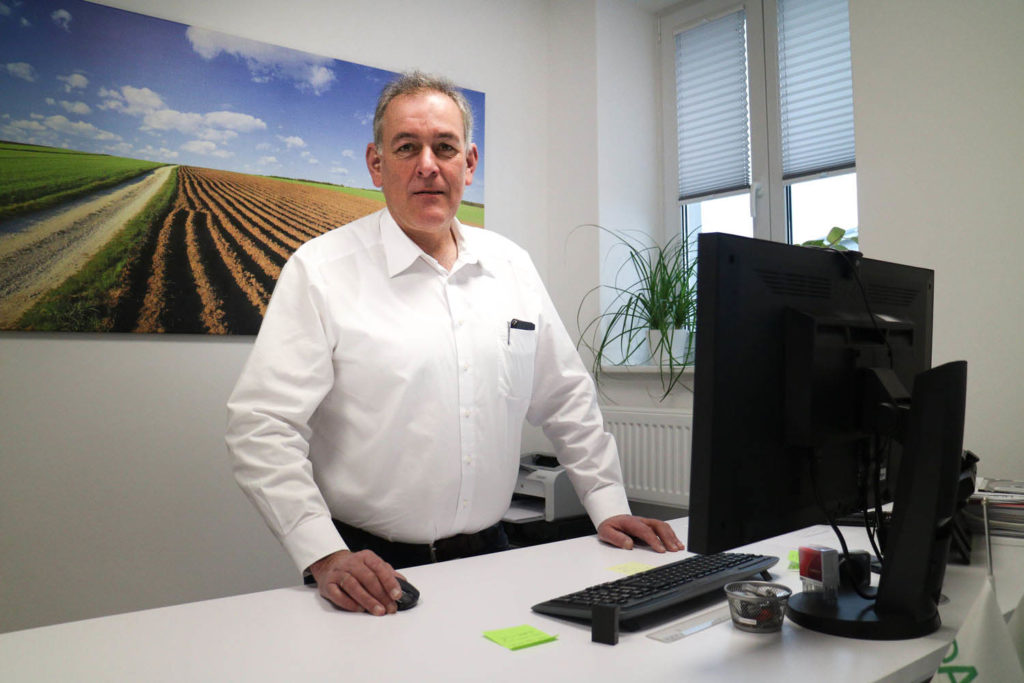 Günther Schreyer
Regional Sales Manager SouthBayern (Oberpfalz, Oberfranken)




Günther Schreyer

Regional Sales Manager SouthBayern (Oberpfalz, Oberfranken)


+49 (0) 173 32 70 390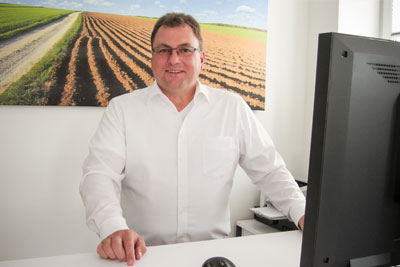 Harald Mühlbauer
Sales Consultant Bayern (Schwaben, Oberbayern, Niederbayern)




Harald Mühlbauer

Sales Consultant Bayern (Schwaben, Oberbayern, Niederbayern)


+49 (0) 173 3970042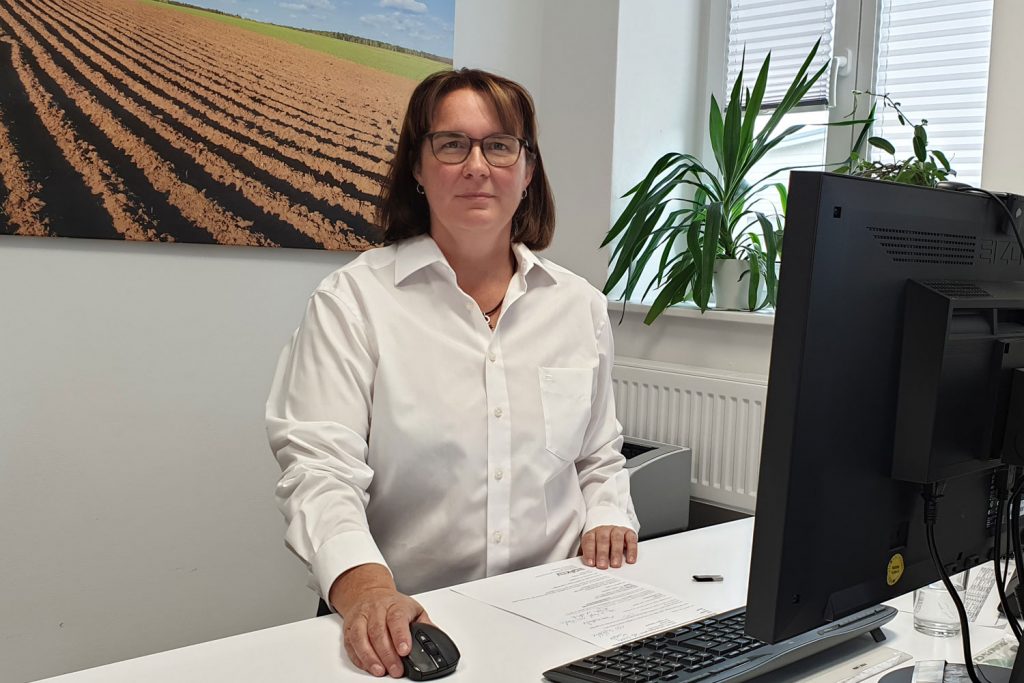 Brigitte Callian
Sales Consultant Bayern (Mittelfranken, Unterfranken), Baden-Württemberg




Brigitte Callian

Sales Consultant Bayern (Mittelfranken, Unterfranken), Baden-Württemberg


+ 49 (0) 172 5718444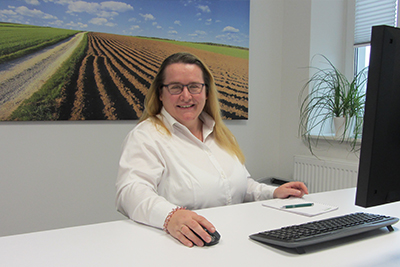 Birgit Haß
Regional Sales Manager East
Saxony, Mecklenburg-Vorpommern, Brandenburg




Birgit Haß

Regional Sales Manager East
Saxony, Mecklenburg-Vorpommern, Brandenburg


+49 (0) 162 4163435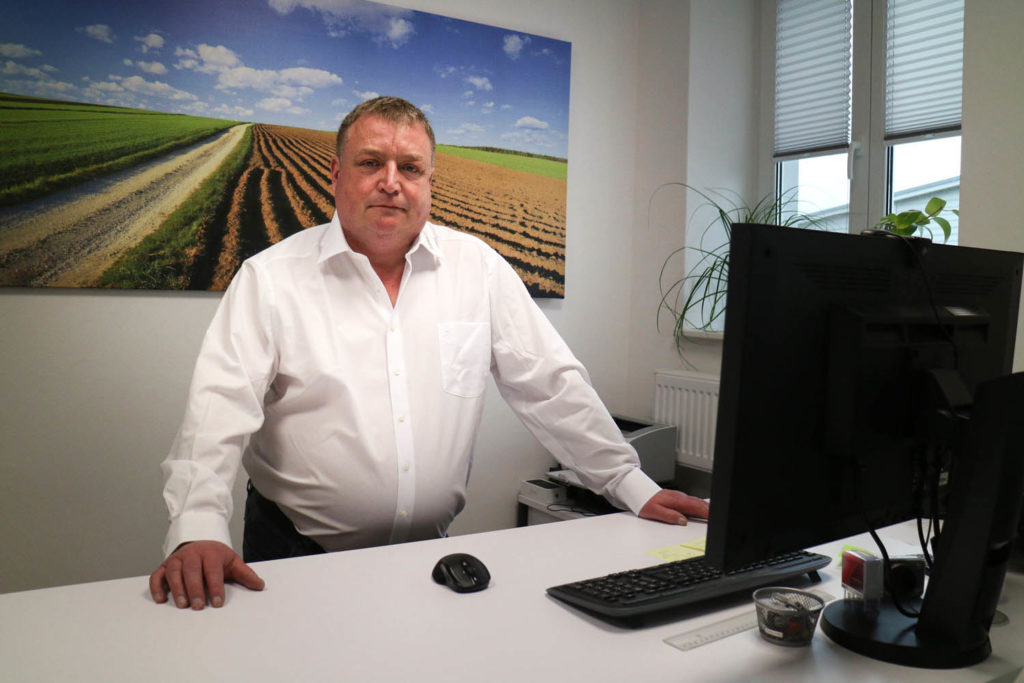 Mario Haubold
Sales Consultant Thüringen, Hessen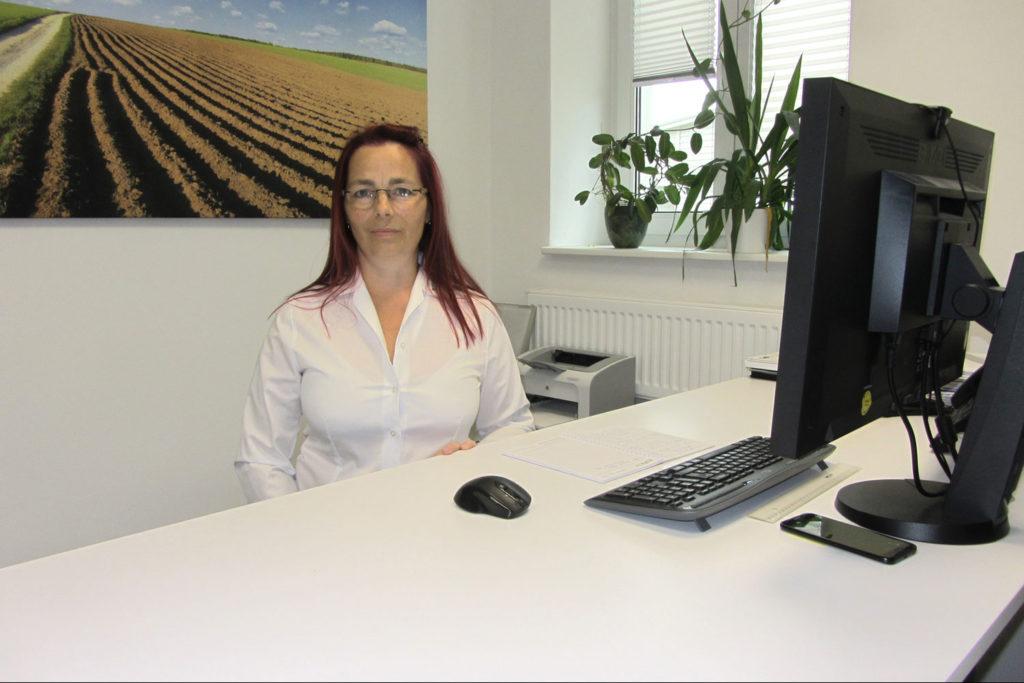 Andrea Däumler
Sales Consultant Saxony-Anhalt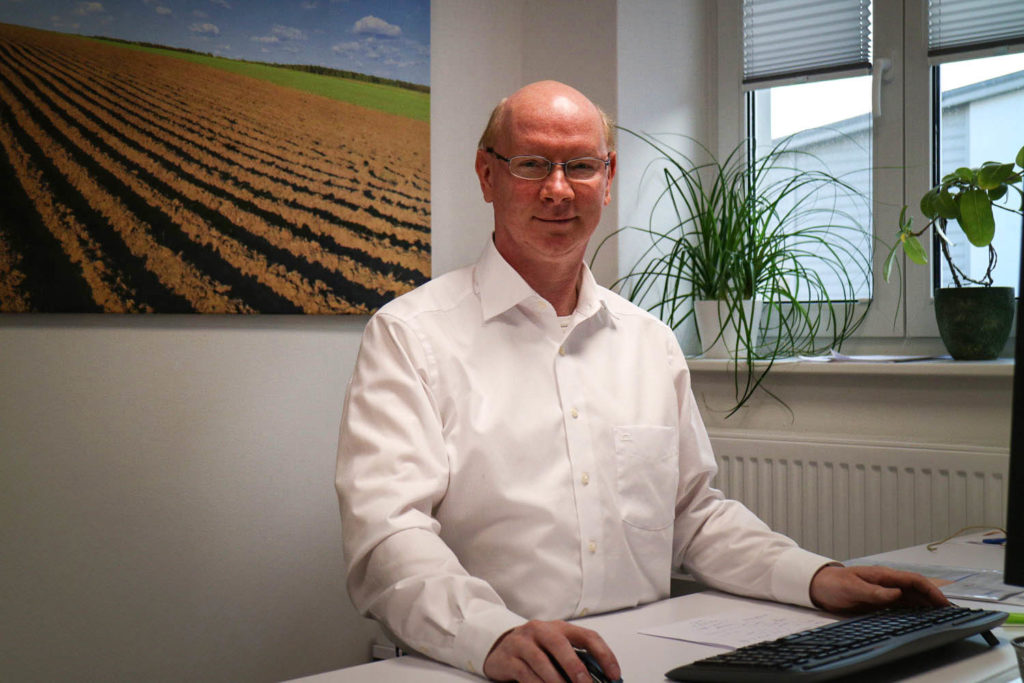 Udo Winkler
Marketing / Fairs / IT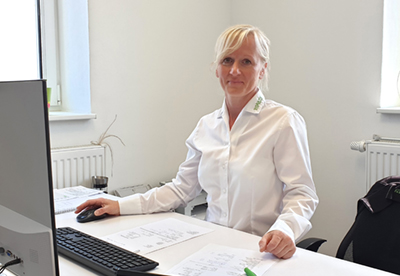 Manuela Meuschke
Order Management / Quality Management / Purchasing




Manuela Meuschke

Order Management / Quality Management / Purchasing


+49 (0) 34426 210-23
Research & Quality Management
Michaela Bertier
Experimentation / Deputy Quality Management / Laboratory




Michaela Bertier

Experimentation / Deputy Quality Management / Laboratory


+49 (0) 34426 210-27
+49 (0) 173 2623044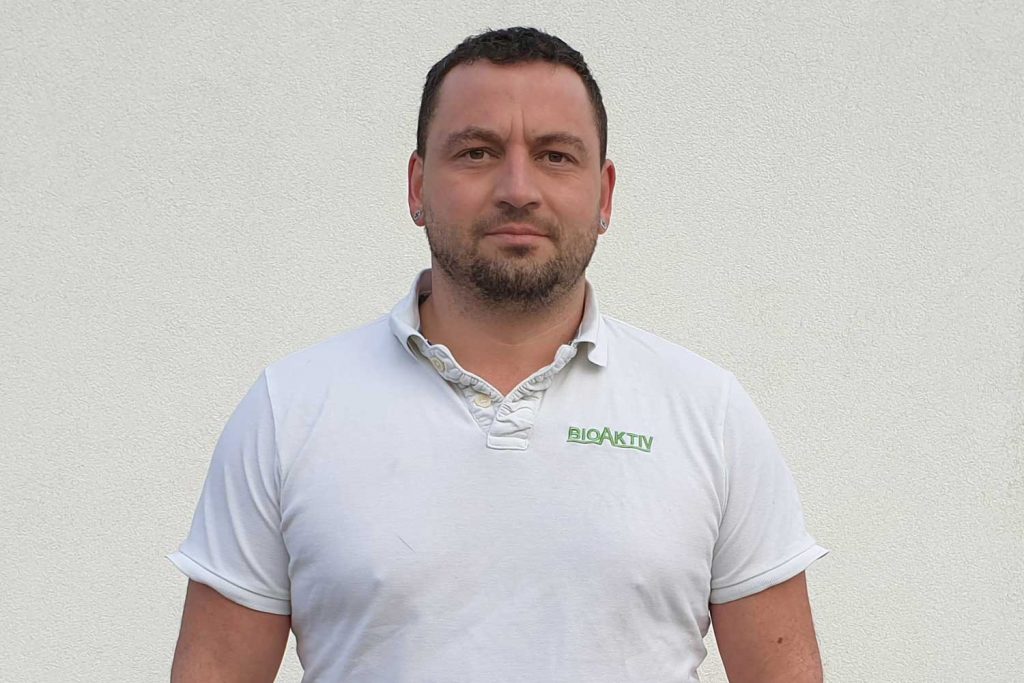 Silvio Krause
Production Supervisor




Silvio Krause

Production Supervisor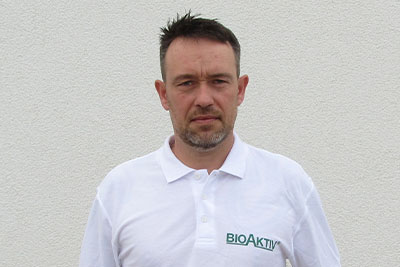 Jörg Lange
Deputy Production Supervisor




Jörg Lange

Deputy Production Supervisor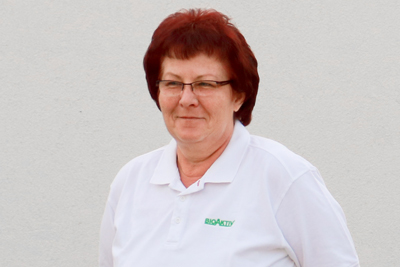 Karin Zimny
Production Staff




Karin Zimny

Production Staff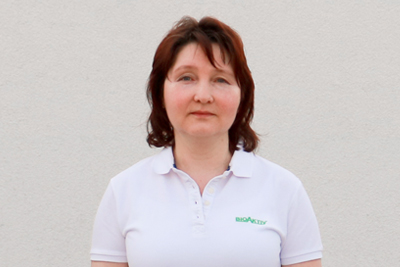 Silvia Winkler
Production Staff




Silvia Winkler

Production Staff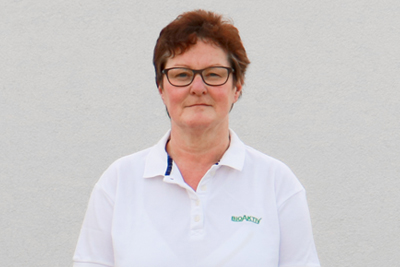 Annekathrin Schaller
Production Staff




Annekathrin Schaller

Production Staff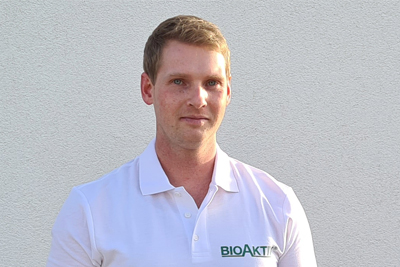 Benjamin Wendt
Production Staff




Benjamin Wendt

Production Staff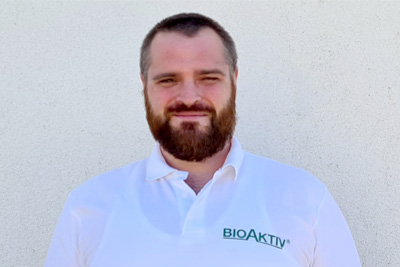 Manuel Müller
Production Staff




Manuel Müller

Production Staff


History and vision
BioAktiv GmbH was founded in 1994 in Würchwitz, approximately 8 km from Zeitz. Company founder Adalbert Barth trained as a mechanical engineer and has worked since 1991 on developing natural products to solve the problems associated with the accumulation of biowaste and solid manure in agriculture.
Our products are subject to ongoing quality control. BioAktiv can be used in organic applications and our animal feed supplement is certified under both QS and GMP standards. New products are introduced on the market only after comprehensive tests and analyses have been carried out.
Starting in 2013, numerous tests have been carried out so that you can care for your home, your garden and your animal companions with quality BioAktiv products. Quality assurance for certificates is on the home page.