Diese Veranstaltung hat bereits stattgefunden.
Organic Field Days 2023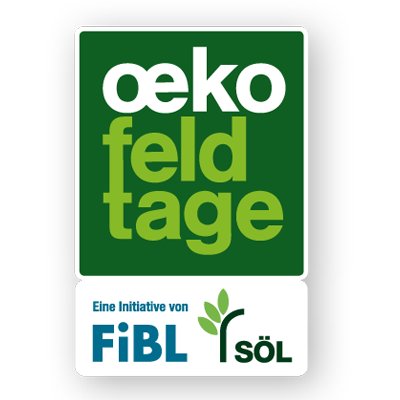 The Organic Field Days provide a unique combination of practice and research in organic agriculture and animal husbandry. The biennial event exhibits innovations and discusses current topics with farmers and representatives from politics and business.
The last three editions of the Organic Field Days took place in 2017, 2019 and 2022. Motivated by the overwhelming success of these events the well-established cooperation of partners behind the project will continue their work in 2023. The FiBL Projekte GmbH is the organiser of the Organic Field Days 2023 and is supported by its co-organisers – the Ministry of Food, Rural Areas and Consumer Protection Baden-Württemberg and its state institutes, the University of Hohenheim and the Foundation for Ecology and Agriculture (SÖL).